Edco's Home School Hub for Primary Parents Is
Now Live
Welcome to Edco's NEW Primary Online Home School Hub. This new and exciting platform will help to facilitate a blended learning approach for Schools and Parents from September 2020. Given the challenges schools face at this current time, we wanted to make things a little easier for parents, pupils and teachers.
To access your child's Edco Books online along with a range of additional resources, all you need to do is register using the link below and email us a copy of your child's booklist to booklists@edcohomeschoolhub.ie
We hope you enjoy using our Edco Home School Hub and we would welcome any feedback you feel would help us to improve the service.
The Edco Home School Hub Team 
The Educational Company of Ireland
Leading the way in terms of digital content delivery and e-learning, we have a vast bank of easy-to-use digital resources available. We pride ourselves on producing high-quality, interesting, teacher and student-friendly content which is fully in line with curriculum requirements.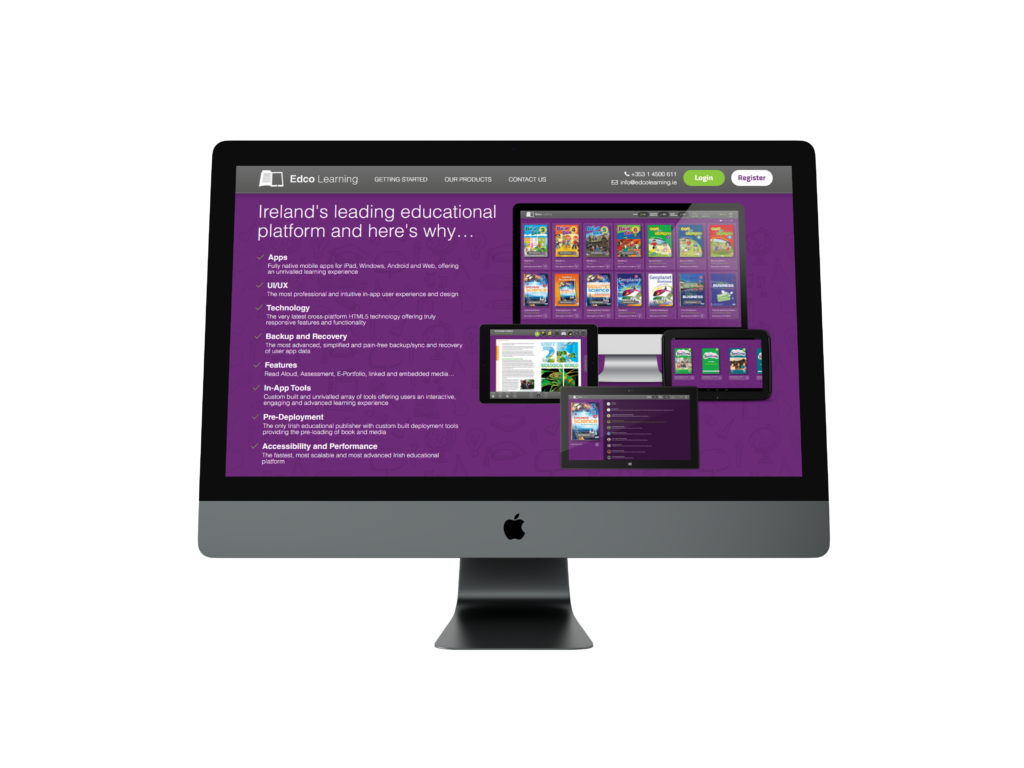 Contact our Home School Hub Team
Send your child's school's booklist, email booklists@edcohomeschoolhub.ie.
For digital support, email help@edcohomeschoolhub.ie or you can phone 01 254 6080